Quick View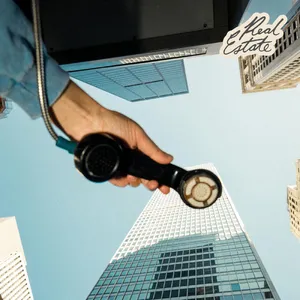 Real Estate's sixth full-length album Daniel was recorded in an ebullient nine-day spree in RCA Studio A, in Nashville with celebrated producer and songwriter Daniel Tashian. In 11 compulsively tuneful songs, they connect the uninhibited wonder of their earliest work with the earned perspective of adulthood.
Martin Courtney actually learned of Tashian through his daughter, who adored an album he'd produced, Kacey Musgraves' Golden Hour. The band reached out and spotted an instant connection despite their distinct wheelhouses—the Grammy-winning Nashville country-pop guy who'd helmed several smashes and the Northeast indie rock quintet with narcotic guitars. Real Estate had been thinking about R.E.M.'s Automatic for the People and '90s "soft-rock radio," the background music of their youth. Tashian helped lead them back toward it, toward an improved edition of the less self-conscious band they'd been at the start.
Several days into recording, all five members of Real Estate were discussing album titles when someone suggested "Daniel," simply because it seemed funny to bestow a human name upon a record. Was it for Daniel Tashian? Maybe. Was it a nod to The Replacements' Tim? Possibly. Was it the sign of a band that has now been around long enough to take its music seriously without taking itself or its perception too seriously? Absolutely.
Quick View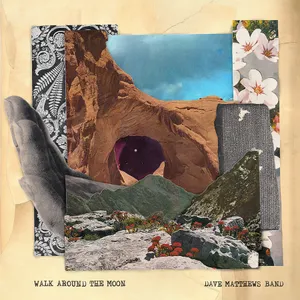 Dave Matthews Band's 10th studio album, Walk Around the Moon, took shape during the pandemic and is as much a reflection on the current times as it is an urge to find common ground. Walk Around the Moon will be released to coincide with the start of the band's 2023 summer tour.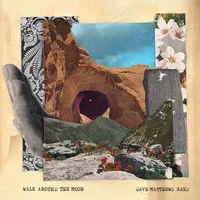 Quick View
On his new album, The Great Escape, Chris Stamey — known for his work in The dB's, the Big Star's Third concerts, returns to the electric guitar sounds and melodic lyricism that informed his classic '80s solo records It's Alright, Fireworks, and 2004's Travels in the South — but with a twist! This time out, alongside adroit pedal-steel aces Eric Heywood (Jayhawks, Pretenders, Alejandro Escovedo) and Allyn Love, Mipso's Libby Rodenbough, and Chatham County Line's John Teer and Dave Wilson, he's found a distinctive spin on the '70s Southern California country-rock flavors of the Byrds and the Flying Burrito Brothers. There's also a vibrant version of a lost classic, the Alex Chilton / Tommy Hoehn composition "She Might Look My Way," remembered fondly by Stamey from his late '70s live performances with Chilton and the (unreleased) studio recording of it they did together for Elektra Records at Todd Rundgren's studio. Here, it features two world-class fellow producers: Mitch Easter (Let's Active), on drums and Terry Manning (Ardent Studios producer/engineer/guitarist; Staples Singers, Led Zeppelin, ZZ Top). Most tracks, however, are expertly anchored by Rob Ladd (The Connells) or Dan Davis (Six-String Drag) on drums, often accompanied by co-producer Jeff Crawford on bass. The Great Escape, the first release in decades on seminal indie label Car Records (on which Stamey had issued recordings by Chris Bell, Mitch Easter, and himself in the late '70s and early '80s), will be available on CD, digital downloads, and streaming platforms, via a joint venture with Schoolkids Record, and includes two bonus tracks: an "electric" version of "Back in New York," augmented à la Tom Wilson's electrification of "The Sounds of Silence," and a stream-of-consciousness celebration of a surprise early-morning phone call with "the one and only" Van Dyke Parks.
Quick View
Since announcing their arrival with debut album in 1991, Blur went on to revolutionise the sound of English popular music with six successive UK #1 albums and a string of Top 10 singles, including two No 1s, helping to propel the band to mass popularity at home and abroad. One of the biggest British bands of the last three decades, Blur have released eight studio albums and collected ten NME Awards, six Q Awards, five BRIT Awards and an Ivor Novello Award, and played live to millions of devoted fans across the globe.
Whilst they are an iconic band, the new music truly feels like they have re-invented their sound for 2023 and we should really amplify the commercial viability and youthful leaning sound to reach new audiences.
The album is truly incredible body of work which is beautifully layered, with real stand-out singles which is understandably described by the band as one of their best creations.
Quick View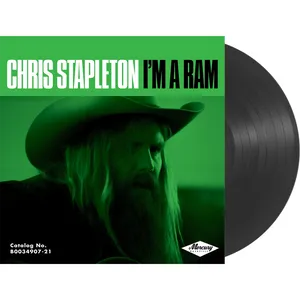 Chris Stapleton's never-before-released song, "I'm A Ram," which is featured in the national TV commercial for RAM trucks, will be available on a limited edition 7" vinyl single exclusive to indie retailers. It also includes a live version of this classic Al Green song.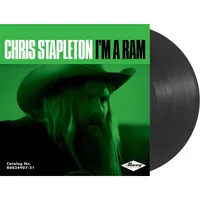 Quick View
Arlo Parks sophomore album, My Soft Machine, is a deeply personal body of work; a narration of Parks' experiences as she navigates her 20's and the growth intertwined. It follows her highly-praised debut album, Collapsed in Sunbeams, which received two GRAMMY nominations for Best New Artist and Best Alternative Music Album, won the BRIT Award for Best New Artist, received the Honda Mercury Prize, won the BBC Introducing Artist Of The Year Award, was nominated for Breakthrough International Act at the BET Awards and reached the top 3 on the UK Album Charts. Parks shares about how the new album and album title came to fruition: "The world/our view of it is peppered by the biggest things we experience - our traumas, upbringing, vulnerabilities almost like visual snow. This record is life through my lens, through my body - the mid 20s anxiety, the substance abuse of friends around me, the viscera of being in love for the first time, navigating PTSD and grief and self-sabotage and joy, moving through worlds with wonder and sensitivity- what it's like to be trapped in this particular body. There is a quote from a Joanna Hogg film called The Souvenir, it's an A24 semi-autobiographical film with Tilda Swinton - it recounts a young film student falling in love with an older, charismatic man then being drawn into his addiction - in an early scene he's explaining why people watch films - 'we don't want to see life as it is played out we want to see life as it is experienced in this soft machine.' So, there we have it... My Soft Machine." The album was recorded between London and Los Angeles throughout 2021/2022. Arlo worked alongside producers including Paul Epworth, Ariel Rechtshaid, Romil Hemnani (Brockhampton), Frank Ocean-collaborator Buddy Ross, and Carter Lang (SZA), whilst also self-producing a run of material on the album. The record features a guest vocal from musician and friend, Phoebe Bridgers.
Quick View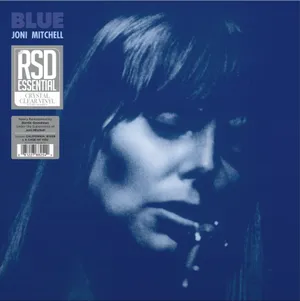 Blue is the fourth studio album by singer-songwriter Joni Mitchell, released on June 22, 1971, by Reprise Records. Written and produced entirely by Mitchell, it was recorded in 1971 at A&M Studios in Hollywood, California. Created just after her breakup with Graham Nash and during an intense relationship with James Taylor, Blue explores various facets of relationships from infatuation on "A Case of You" to insecurity on "This Flight Tonight". 

Today, Blue is generally regarded by music critics as one of the greatest albums of all time; the cohesion of Mitchell's songwriting, compositions and voice are frequent areas of praise. In other words, this album is ESSENTIAL.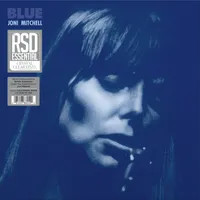 Quick View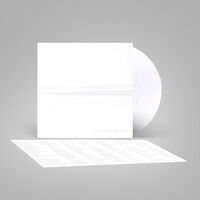 But Here We Are is the new album from Foo Fighters, and marks the bands return after a year of staggering losses, personal introspection and bittersweet remembrances. A brutally honest and emotionally raw response to everything Foo Fighters have endured recently, But Here We Are is a testament to the healing powers of music, friendship and family. Courageous, damaged and unflinchingly authentic, the album opens with "Rescued," the first of 10 songs that run the emotional gamut from rage and sorrow to serenity and acceptance, and myriad points in between.

But Here We Are is in nearly equal measure the 11th Foo Fighters album and the first chapter of the band's new life. Sonically channeling the naiveté of Foo Fighters' 1995 debut, informed by decades of maturity and depth, But Here We Are is the sound of brothers finding refuge in the music that brought them together in the first place 28 years ago, a process that was as therapeutic as it was about a continuation of life.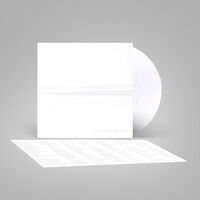 Quick View
To celebrate the good kid, m.A.A.d city 10-year anniversary, Kendrick Lamar brings us exclusive new offerings.
Available October 21, 2022. Indie Exclusive Milky Clear Translucent 2 LP.
Quick View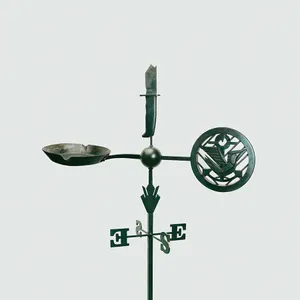 A Jason Isbell record always lands like a decoder ring in the ears and hearts of his audience, a soundtrack to his world and magically to theirs, too. Weathervanes carries the same revelatory power. This is a storyteller at the peak of his craft, observing his fellow wanderers, looking inside and trying to understand, reducing a universe to four minutes. He shrinks life small enough to name the fear and then strip it away, helping his listeners make sense of how two plus two stops equaling four once you reach a certain age -- and carry a certain amount of scars.

"There is something about boundaries on this record," Isbell says. "As you mature, you still attempt to keep the ability to love somebody fully and completely while you're growing into an adult and learning how to love yourself."

Weathervanes is a collection of grown-up songs: Songs about adult love, about change, about the danger of nostalgia and the interrogation of myths, about cruelty and regret and redemption. Life and death songs played for and by grown ass people. Some will make you cry alone in your car and others will make you sing along with thousands of strangers in a big summer pavilion, united in the great miracle of being alive. The record features the rolling thunder of Isbell's fearsome 400 Unit, who've earned a place in the rock 'n' roll cosmos alongside the greatest backing ensembles, as powerful and essential to the storytelling as The E Street Band or the Wailers.

They make a big noise, as Isbell puts it, and he feels so comfortable letting them be a main prism through which much of the world hears his art. He can be private but with them behind him he transforms, and there is a version of himself that can only exist in their presence. When he plays a solo show, he is in charge of the entire complicated juggle. On stage with the 400 Unit, he can be a guitar hero when he wants, and a conductor when he wants, and a smiling fan of the majesty of his bandmates when he wants to hang back and listen to the sound.
Quick View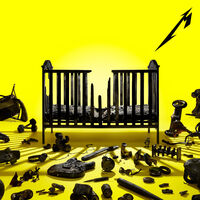 72 seasons. The first 18 years of our lives that form our true or false selves. The concept that we were told 'who we are' by our parents. A possible pigeonholing around what kind of personality we are. I think the most interesting part of this is the continued study of those core beliefs and how it affects our perception of the world today. Much of our adult experience is reenactment or reaction to these childhood experiences. Prisoners of childhood or breaking free of those bondages we carry."

-James Hetfield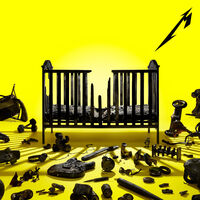 Quick View
PJ Harvey's tenth studio album 'I Inside the Old Year Dying' marks her first release in seven years, following UK #1 album 'The Hope Six Demolition Project'. On this album, which was recorded with long-time creative collaborators John Parish and Flood, PJ Harvey builds a sonic universe somehow located in a space between life's opposites, and between recent history and the ancient past. Scattered with biblical imagery and references to Shakespeare, all of these distinctions ultimately dissolve into something profoundly uplifting and redemptive.
Quick View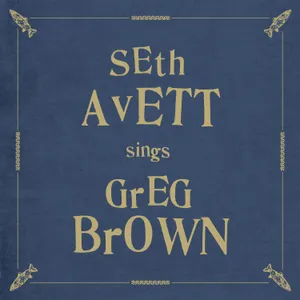 New solo album from Seth Avett of the Avett Brothers (his first in 5 years), featuring songs written by lauded folk singer Greg Brown, whose songs have also been performed and recorded by Joan Baez, Willie Nelson, Lucinda Williams, Carlos Santana, Ani DiFranco, Gillian Welch, Mary Chapin Carpenter, and more. 

For those who may need reminding, Greg Brown is the ultimate songwriter's songwriter. Over a forty-plus-year career, he's occupied the same rarefied air as Loudon Wainwright III and John Prine - a keen-eyed poet and diarist of the human condition. And he's done it mostly on his own. "This is a man who put forty records out because he had to," Avett says. "He made his own record label. He played the coffee shops, the bars, the little theaters. He built it. He's a world-class artist who did it all under the radar, which is just mind-blowing to me."

As Avett's new solo record makes clear, this collection is an expression of admiration and gratitude for one of his heroes. But it's also a reflection of his own artistry and ability as an interpreter. Though Brown's songs have been a part of his listening diet for decades, Avett gained a more profound appreciation once he put his own voice behind them.

"I see him as a master songwriter," he continues. "I don't think all of this work is indicative of his narrative. There is an autobiography through his forty records, but he is speaking for us. Like all the great authors and poets speak for us. He is in those records fully, but there's a lot more in them than just him." 

And with Seth Avett Sings Greg Brown, he hopes that universal chord will resonate with listeners who are unfamiliar with Brown. "With this record, I just hope they get an introduction," Avett says. "And for anyone who can enjoy it, I hope it's a bridge into a place that otherwise perhaps they wouldn't have walked into." 

For Avett, that bridge is one that he's certain he'll be crossing for years to come. "I was listening to his One Night live record recently, and I was making discoveries left and right. It's never-ending. I haven't discovered Greg Brown. I am in the process of discovering him. And this record is just a single point in something that is ongoing. It's not an event that happened. It is happening."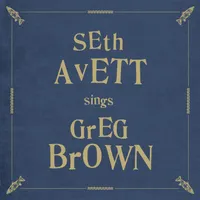 ---