Win a pair of tickets to see Sir Paul McCartney in Raleigh, NC - May 27th, 2019!!
Struck out trying to buy McCartney tickets for his SOLD OUT show in Raleigh, NC?
Don't worry! Your friends at Schoolkids Records have got you covered!
Folks, yes that is right, you are reading the headline correct. 
Schoolkids Records is proud to announce that we have a pair of FREE tickets to see the legend himself, Sir Paul McCartney in Raleigh, NC on May 27th, 2019!
As you may have heard, the former Beatle himself is coming to Raleigh to the PNC Arena.  It will be his first performance in the Triangle in almost 20 years! Tickets sold out immediately so this is a very special promotion.
Dare we say the best in Schoolkids Records 44 year history!? We think so!
Here are the show details:
Paul McCartney - Freshen Up
@ the PNC Arena, Raleigh, NC
Monday May 27th 2019 @ 8pm
To be eligible to win, all you have to do is buy Paul's new album entitled "Egypt Station".
You can buy it on CD* or Vinyl LP*

* this contest is online ONLY not eligible for purchase or pick-up in the store!
Contest Starts:
NOW! Thursday, Sept 13th
Contest Ends:
Monday, Sept 17th, 8am EST.  
Note: You can still buy the CD and LP after 8am EST but those orders will not be eligible to win the tickets. 
Winners will be contacted via email.
Note: as mentioned above, this is an online ONLY contest. We did this as we expect high demand, supplies are limited at the store and since Hurricane Florence is pounding down off our coast and the next few days are very tentative weather wise, we wanted to reward folks by making this easy, you do not have to leave your home or office to win!
All physical orders of the CD or LPs will be in shipped to you directly (whatever address you put into the "ship-to" of your order) they are coming straight from the distributor, the eligible titles will not be available in our physical stores in Raleigh and Chapel Hill so do not stop by the store to pick them up or ask the stores for assistance.
(see below for contact info if you have any questions)
of course this is:
While supplies last.
You can buy the record for a friend, family member or loved one and have it shipped directly to them, but whatever physical address and email is on the billing statement of the credit card (ie: Bill-to) is where we will select the winner. 
The winner will be selected at random and contacted directly.
You can buy the CD, LP from the Schoolkids Records App  Available NOW! on both the
 Apple App Store and Google Play Stores
OR directly off our website at: http://www.schoolkidsrecords.com.
(Direct links are below!)
Note: buying a different McCartney album, the digital download album or individual tracks from our website does not make you eligible for the contest. 
You may enter multiple times if your heart desires.
Quanity ordered = number of ballots entered into the contest.
ok so read everything and understand now? good.  
HERE IS HOW TO WIN TICKETS!!
Here are the links to enter to win and buy the latest Paul McCartney album "Egypt Station":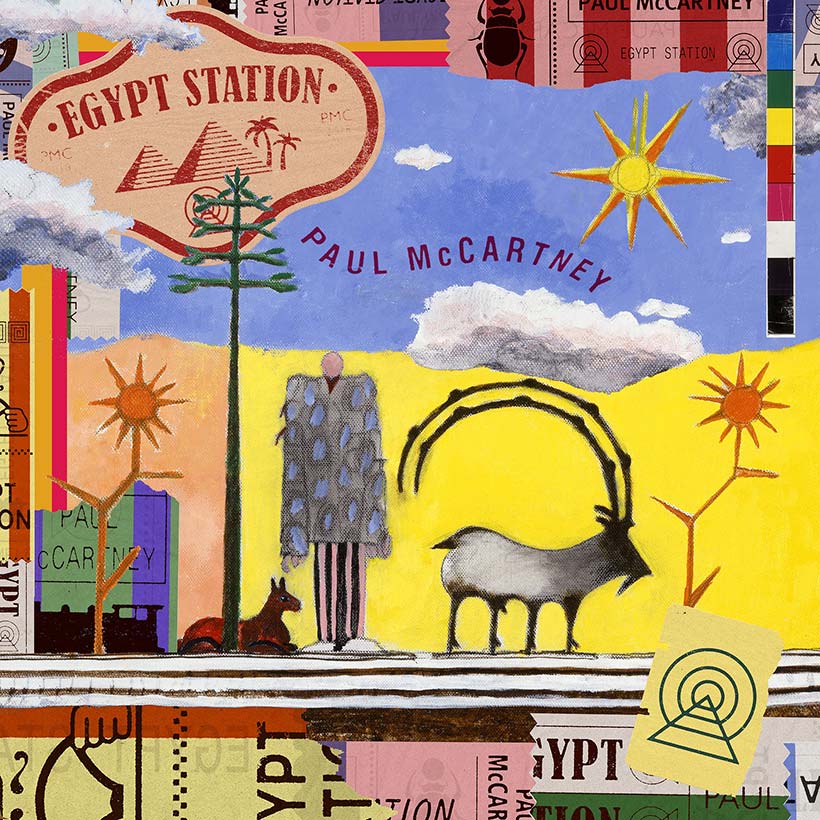 click: Paul McCartney "Egypt Station" CD $13.99 (plus shipping)
and/or click: Paul McCartney "Egypt Station" 2xLP $34.98 (plus shipping) 
and please if you want extra clout: Get the Schoolkids Records App here!
 Apple App Store and Google Play Stores
If you have any questions or problems, please refrain from calling the stores, email us at: schoolkidsrecordsnc@gmail.com and we will get back to you ASAP.
Thanks and good luck!!
Your friends @ Schoolkids Records