Ladies & Gentlemen,
Its that time again!! Our annual trek to Austin, TX second week of March to Gingerman Pub with our pals at Dogfish Head Brewery will once again be full of incredible talent. We have worked hard this year to bring you another stellar lineup.
Remember, this event is totally free! No guestlists, no badges, no wristbands, no cover, no foolin'!
lots of great suds, great times and of course great tunes! And let's all pray once again the weather holds up like it tends to do every year in Austin, here's to 70 degrees plus and full sunshine everyday!
alright, enough of the banter.. what you have been waiting for..

here is the lineup for 2014: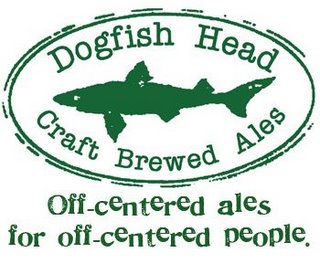 Dogfish Head Beer / Blurt Magazine
Annual Party in Austin, TX
Gingerman Pub
4th and Lavaca
Austin, TX
March 12th – 15th, 2014

Wednesday March 12th
Sponsored by Toolshed Media

1:00 - 1:30 The Autumn Defense (includes Pat and John from Wilco)
1:45 - 2:15 Leah Mason w/ Brendan Benson
2:30 - 3:00 Haley Bonar
3:15 - 3:45 Tony Joe White
4:00 - 4:30 Future Monarchs (w/ Pat Sansone from Wilco/Autumn Defense)
4:45 - 5:15 Basia Bulat
5:30-6:00 Nicole Atkins
6:15-6:45 Amy Ray (of Indigo Girls)


Thursday March 13th
Curated by Jon Langford (Mekons/Waco Bros/Skull Orchard)

1:00-1:20 Mike June (Acoustic)
1:30-1:50 Chris Mills
2:00-2:20 Dog Trumpet (featuring Reg Mombassa)
2:30-2:50 Walter Salas-Humara (from The Silos)
3:00-3:30 Waco Bros (Jon Langford from The Mekons)
3:45-4:25 Garland Jeffreys
4:40-5:15 JD Wilkes and the Dirt Daubers (includes JD from The Legendary Shack Shakers)
5:30-6:00 Paul Burch
6:15-7:00 Jon Langford & Skull Orchard
7:15-7:45 Deano & The Purvs
8:00-8:30 Davin McCoy and the Coming Attractions
8:50-9:30 T Hardy Morris (from Dead Confederate)
9:50-10:30 The Sidewinders (from Arizona)
10:50-11:30 The Everymen
11:50-12:40 Girls, Guns, Glory

Friday March 14th

1:00 - 1:30 New Madrid
1:45 - 2:15 The Defibulators
2:30 - 3:00 Sister Sparrow
3:15 - 3:45 David J (of Bauhaus/Love & Rockets)
4:00 - 4:30 Suzanne Vega
4:50-5:25 The Fleshtones
5:40-6:15 Steve Wynn & The Miracle 3 (of The Dream Syndicate)
6:30-7:00 Urge Overkill
7:15-7:50 The Split Squad (members from The Plimsouls, The Fleshtones, REM)
8:10-9:00 Drivin' n' Cryin'
9:20-9:50 Tuomo & Markus
10:10-10:50 Cotton Mather
11:10-11:50 Danny B & Jyrki 69
12:10-12:40 Sally Crew / Doug Gillard (Doug from Guided By Voices)

Saturday March 15th

1:00 - 1:30 Jonah Tolchin
1:45 - 2:15 American Aquarium
2:30 - 3:00 Jonny Two Bags (Social Distortion)
3:15 - 3:45 Ian McLagan (Small Faces, Faces)
4:00 - 4:30 Minus 5 (REM, Young Fresh Fellows)
4:45 - 5:15 Baseball Project (REM, The Dream Syndicate, Young Fresh Fellows)
5:30 - 6:00 Mandolin Orange
6:15-7:00 John Doe (X)
7:15-7:45 Parson Red Heads
8:00-8:40 Girls Guns and Glory
9:00-9:40 So Long, Problems
10:00-10:40 Enemy Planes
11:00-11:50 Hank Sinatra
12:10-1:00 Come See My Dead Person